​
"A class IX student of a government school allegedly dies by suicide at his home after getting scolded by his teachers over a 'false' complaint by some of his classmates."
| | |
| --- | --- |
| "A 12-year-old girl, student of a Delhi government school died by suicide at her home in Delhi after returning from the Parents-Teacher Meeting. Her teachers told her mother that she was weak in studies for which she was scolded by her mother." |   |
​​​ 
MYTH ABOUT SUICIDE
​​
Myth: Suicidal People are determined to die
Reality: Suicidal people are in pain. They don't necessarily want to die; they want their pain to end. If their ability to cope is stretched to the limit, or if problems occur together with a mental illness, it can seem that death is the only way to make the pain stop.
​
​​
​SOME COMMON WARNING SIGNS
     Recent loss of a friend, family member or parent, especially if they died by suicide
     Conflicting feelings or a sense of shame about being gay or straight
     Mood swings, emotional outbursts, high level of irritability or aggression
     Exhibiting feelings of hopelessness
​The recent surge of suicides (some of which have been mentioned above) have forced communities and educational organizations in India to address the issues surrounding teen suicide and mental health. SLW is reaching out to various educational institutions along with many other communities and organizations. In this context, we have been able to help the institutes identify the warning signs earlier and reduce the stigma surrounding suicide and mental health issues. Some of our recent works are highlighted below:
OUR ACTIVITIES
________________________________________________
Suicide has been a taboo for a very long time. Even talking about it is still difficult for most people. But being able to talk about suicide can help save a life. Learning about suicide is the first step in the communication process. Suicide is about escaping from pain. Someone who thinks seriously about suicide is experiencing pain that is crushing; they feel that only death will stop it. Hence, "Preventing Suicide: Reaching Out and Saving Lives" has been our motto from the day of the organizations inception. We firmly believe that one of the best practices for preventing suicide is by creating awareness among the masses, along with various mental health issues. We practice this by conducting  informative educational, and interactive workshops within various communities; from Corporations to NGOs to educational institutions to various other groups across Maharashtra. Since 2014 we have touched more than 15,500 lives directly or indirectly. Every month about 4-6 sessions are conducted for a group of about 40-60 people per group.
​
​Take a sneak-peak into some of our work carried out in 2017: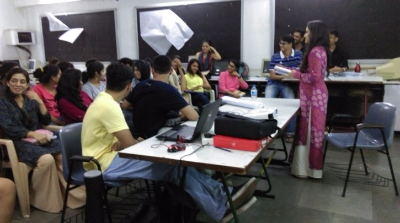 Rizvi College of Architecture has been an institution that has been creating creative and amazing architects for the past 25 years. 33 students from 2nd Year Architecture college attended the session and were engulfed by the initiative taken by SistersLivingWorks and was appreciated by them for the same.​
| | |
| --- | --- |
|   | ​​Ramniranjan Jhunjhunwala College is located in Mumbai and is a renowned institute offering a variety of courses to its students. Students pursuing clinical research attended the workshop and took great interest in the subject. They appreciated the work being done by Sister Living Works and one student expressed her desire to volunteer with the organization too.​ |
​​​About 50 students, and Professors who are members of National Social Service(NSS) Club of Jai Hind College actively participated in the workshop.

.​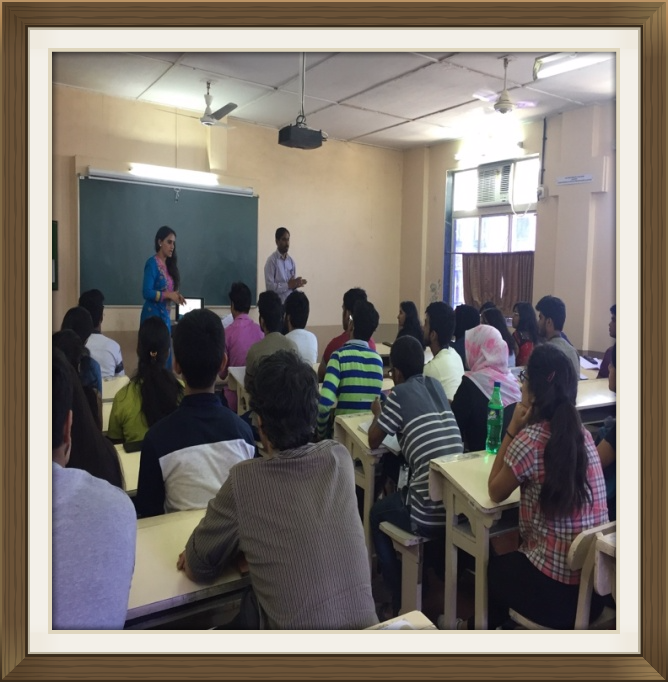 During the month of  February, 2017, we conducted a series of workshops for about 200 students of Jai Hind College.​
UPCOMING ACTIVITIES
—————————————————————————-
SLW is planning to commemorate Suicide Prevention Day in September, and Suicide Survivor's Day in November.  We are also planning on a walkathon in December inviting people from different walks of lives to participate. This year SLW has geared up to start Suicide Support Groups too along with many other activities mentioned above.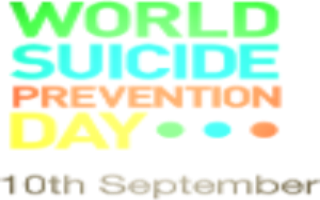 ​OUR INTERNS
​——————————————–
We have two dedicated interns Smruti Parab and Pooja Gulati who joined us to volunteer their time to the cause and we are delighted to have them.  We are open to welcome more interns.
 
"I have started talking about this concern to many people through SLW and outside as well. Thanks to the team for giving me this great opportunity to address a huge audience and talk about a topic which is sensitive. Have already told my friends about it and they are joining after their exams. We also get an opportunity to showcase our skills during this internship. Thanks to SLW"
Pooja Gulati (Currently 1st Year student of Bachelor of Arts- Psychology Majors)
"My internship experience with SLW is simply amazing! It has given me a new perspective of living and taught me how much important is life, not only for myself but also for my close ones.
​This internship initially was just a need to make my portfolio strong, but now I am looking forward to help SLW as much as I can.I am enjoying being a part of the SLW team as it is indirectly giving me the happiness to be a reason to spread smiles across innumerable faces in India…. Many Thanks to you Gayatri ma'am and Taral ma'am as well for giving me this opportunity."

Smruti Parab (Currently a 4 th  year student of Bachelor of Architecture)