Newsletter : International Suicide Prevention Day 2017
INTERNATIONAL SUICIDE PREVENTION DAY, 2017
Across the world, September is recognized as National Suicide Prevention Month and September 10th is International Suicide Prevention Day. The team at Sisters Living Works commemorated this month by contributing and reaching out to the community through large-scale campaigns and public seminars.
We kicked off the month by organizing a Suicide Awareness Campaign at the Narsee Monjee Institute of Management Studies (NMIMS) on 9th September, 2017. This event was closely followed by our Third Annual International Suicide Prevention Day Conference, which was held at the Indian Merchant Chambers (IMC) on 10th September, 2017. These programs helped us build connections and share experiences with an enthusiastic and empathetic crowd of professionals, individuals, and families.
NMIMS SUICIDE AWARENESS CAMPAIGN
On 9th September, scores of NMIMS students, joined by their faculty and students of other local colleges bore witness to a Street Play on Depression along with an interactive awareness session with the Sisters Living Works team. As the day progressed, people opened up and shared their personal experiences about people they lost to suicide. A common regret voiced by these individuals was that they could have saved their loved one's life had they known how to help them during their time of struggle and pain. We were humbled to behold the sharing of such brave and heartfelt stories. During our interactive Question and Answer session, many in the audience were keen to know how to find out if their loved ones are having suicidal thoughts. The SLW team addressed these important areas of concern, and advocated the need to spread awareness, reach out, listen, and break stigmas.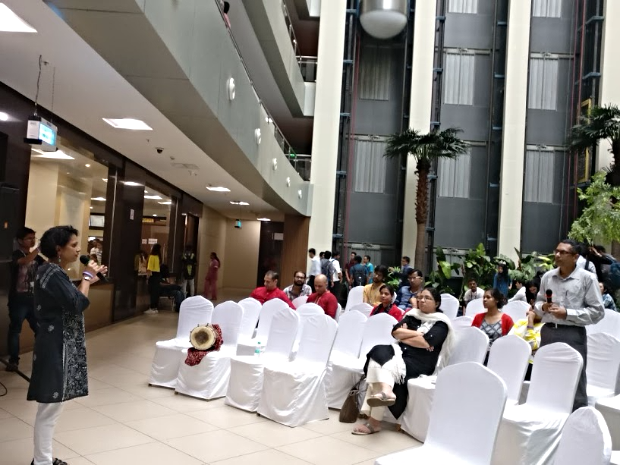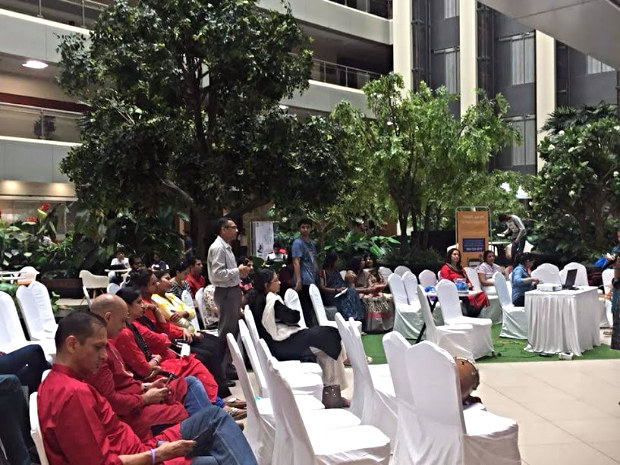 THIRD ANNUAL INTERNATIONAL SUICIDE PREVENTION DAY CONFERENCE
SEPTEMBER 10, 2017

The conference on 10th September began in full swing with the 30 minute Documentary by American Foundation of Suicide Prevention (AFSP). Ms. Rimpa Sarkar, Project Manager at Sisters Living Works, welcomed the audience and speakers: Dr. Harish Shetty (Psychiatrist), Dr. Anjali Chhabria (Psychiatrist), Mrs. Meeta Shah (Counsellor) and Ms. Priyanka Vora (Journalist).
Following the welcome note, Founder of Sisters Living Works, Mrs. Gayatri Datta enlightened
the guests about the organization's mission. She emphasized our goals to educate, encourage help-seeking behavior, guide individuals to work together in eliminating the stigma that revolves around suicide, and reduce the suicide rate in India. She further highlighted the need for more people to come forward and open up about their experiences with suicide or mental illness, as this helps other people feel less alone and more comfortable to share their own issues as well. These little steps, conversations, and creation of safe spaces are, after all, the building blocks to debunking the stigma and taboo related to suicide.
Dr. Greeshma Shenoy proceeded to host the rest of the event. A panel of four distinguished members discussed the need to create more access to mental health services in order to prevent suicides.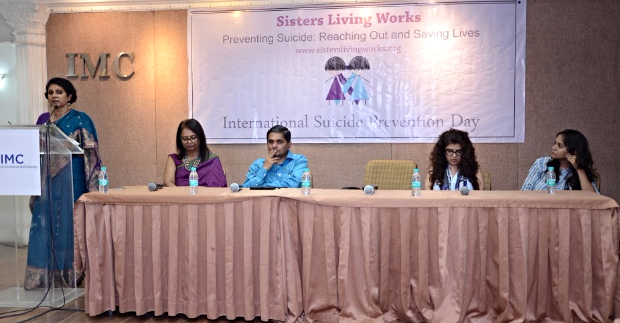 Dr. Harish Shetty, an eminent psychiatrist,
talked about the importance of not feeling
ashamed or embarrassed to ask for help and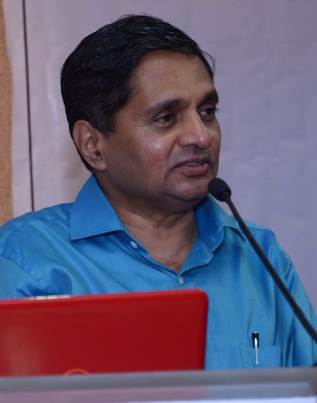 to see a psychiatrist or psychologist. Dr.
Shetty stated the importance of 'managing
shame' in our lives. Shame can prove to be
rather crippling for a lot of us, and eliminating
it at its roots is one of the pivotal steps
towards preventing suicides and allowing
more people to feel safe to open up. Dr.
Shetty interestingly remarked that suicide is a
'secular' illness while conveying that its
affliction is universal. It is prominent to not
assume that people of only certain groups,
classes or characteristics are more prone to
suicidal tendencies. Mental illness and suicide
may affect any person irrespective of his or
her religious or spiritual beliefs, caste, creed,
age and sex. and insisted we need to
advocate for more government involvement
and conduct more awareness campaigns in
colleges and other institutions.
Dr. Anjali Chhabria, a renowned
psychiatrist and author of Death is not
the Answer, focused on startling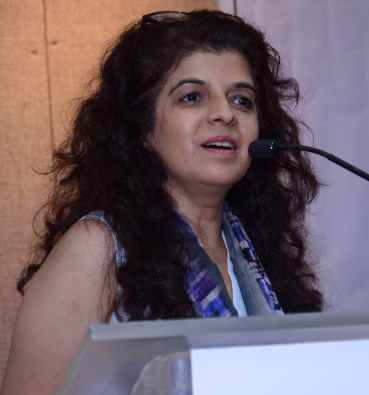 statistics regarding mental health
issues among women. She touched
upon problems like domestic violence,
financial dependency, and postpartum
depression which could be some of the
causes of suicide. These stressors are
exacerbated by changes in hormones
during puberty, pregnancy, and
menopause. Dr. Chhabria urged
listeners to understand women, the
hormonal changes they go through,
and the resulting difficulties they face,
which can very well lead to suicidal
ideation.
Mrs. Meeta Shah, a counselor at NMIMS,
spoke about youth suicide and the need for
educational institutions to have trained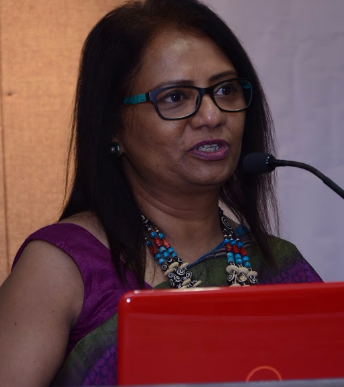 counselors. Mrs. Shah added that it is
extremely important for us to trust the
counselling process and the counselor, and
to be aware that counselling is intended to
help individuals in building their coping
abilities during difficult times. She presented a
fun, youth-centric slideshow that included
comic strips to explain some concepts and
situations, which was appreciated by the
audience. Mrs. Shah stressed being
assertive, brave, and encouraged the
youngsters to help bring about change and
break the stigma.
Ms. Priyanka Vora, a journalist and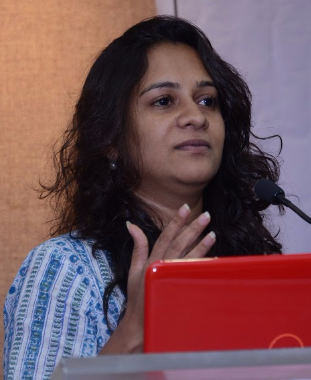 health issue writer, spoke out about the
media being a powerful tool to raise
awareness among the public and to
lobby the government to become more
involved in suicide prevention. Ms.
Vora expressed that sensitive reporting
about suicide is critical. Media has an
enormous responsibility when it comes
to reporting cases of suicide because
insensitive reporting may cause more
harm than anticipated through copycat
suicides, especially among teenagers.
Ms. Vora learned through personal
experience that speaking up about
mental health issues helps people find
others in similar situations which plays
a role in dispelling the stigma
surrounding these problems.
Ms. Tanuja Babra, a
representative from iCall, an
organisation that provides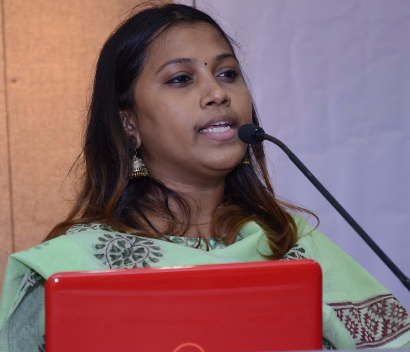 free telephone counselling,
shared some statistics in
helpline calls. Since 2012,
they have received about
50,000 calls and 5,000
emails. That is, around 40
calls and 6-8 mails a day.
Out of 50,000 calls they
received, 2% calls were
related to suicide, which is
approximately 1500 calls.
She highlighted further
about the availability of the
iCall service, counselling in
multiple languages, and
maintenance of the
anonymity and privacy of
the caller.
Mrs. Neetu Ghosh, is a
suicide survivor who bravely
shared her own experience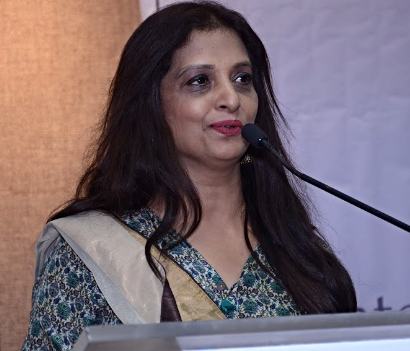 of being physically, sexually,
and mentally abused by her
husband. Neetu called off
her marriage and got
divorced. Soon after, she
slipped into depression and
drugs. Overwhelmed by
pain, she tried to kill herself
almost 20 times. Her
parents approached Dr.
Anjali Chhabria and through
counselling, Neetu found
hope and survived. Today,
Neetu runs her own
business and has a positive
outlook towards life, which
has been nothing short of
inspirational. "Live for
yourself, no matter what
society says", she quipped
as a parting note.
Mrs. Aruna Prakash, is a 75
year old suicide survivor
who joined us. She married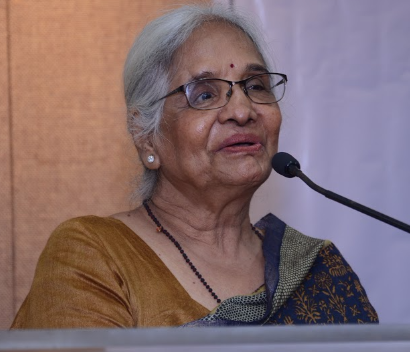 at an early age despite
wanting to study medicine
and work. Mrs. Prakash
talked about her experience
with post-partum
depression, marital rape,
financial dependency, and
her husband's extra marital
affair. She narrated how she
overcame marital issues
and a suicidal attempt by
seeking help from a
psychiatrist. After her
recovery, Aruna began
studying again and soon
started to work. She stands
tall, feeling proud of herself
today. Aruna reminds us
about how important it is to
get help and how we must
never feel shame in doing
so.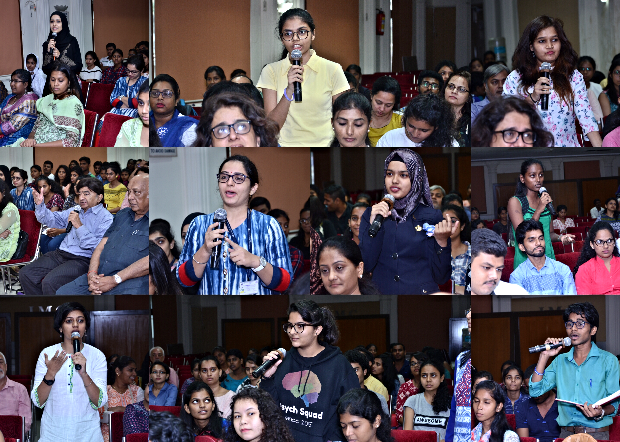 The conference concluded with an intensive discussion where the audience put forward questions to the panel. Some thought-provoking questions came our way, such as:
• "The youth today don't have open communication with parents, how do we sensitize this
situation so children are not fearful about their parents' reaction?"
Dr. Shetty shared that people are entitled to a safe space at home, school, and college. It is
important to at least talk to one person whom you trust in the family about any struggles one
may be facing. In schools and colleges, a 10 minute session after every lecture to talk about
emotions can help a great deal. Creating a gym or physical activity room for relaxation is also
crucial.
• "How do we as laymen recognize if someone is suicidal?"
Dr. Chhabria, in response, reminded us that people who want to kill themselves do talk about
it; it is just us who do not want to listen because we do not know how to react to it. The fact is
that they display clear symptoms which are verbal or non-verbal. She shared 3 main signs to
look for to recognize if someone is suicidal:
– First, they may utter statements such as, "Life is not worth living", or "I want to kill myself", or
"I am going to kill myself".
– Second, they might show behavioral changes like saying "thank you" to people out of the
blue, giving gifts to people, or completing pending tasks.
– Third, some individuals might feel very depressed and as such, they may withdraw from
others completely, and their appetite and sleep patterns may get disturbed.
Numerous such questions followed, doubts were clarified, thoughts were heard, and feelings
were shared. The day ended with offering a moment of silence and lighting a candle in
remembrance of those who lost their lives to suicide.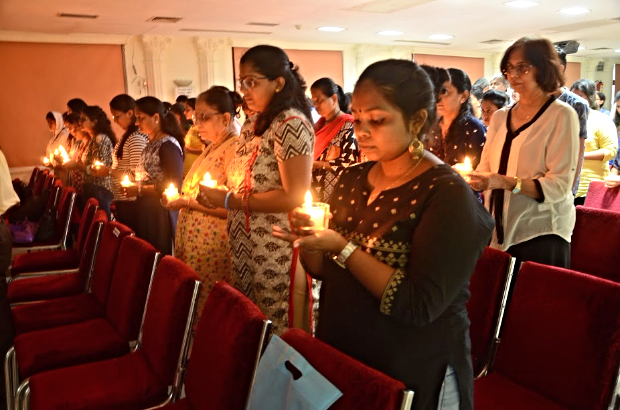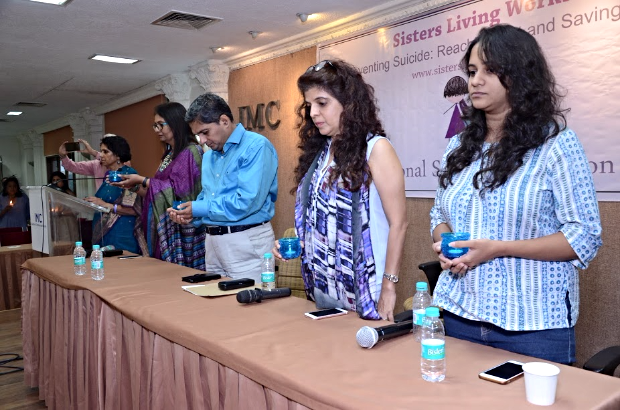 ---
It has been a wonderful month of sharing stories and resources at Sisters Living Works. Providing someone with undivided attention, persistence in talking to someone who is troubled and not promise confidentiality if you suspect they may harm themselves or others are some of the helpful lessons that we were able to impart to the community.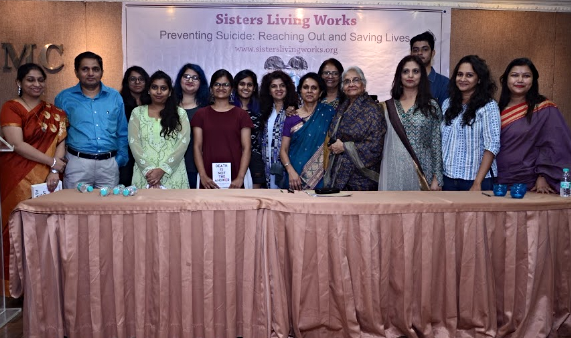 The SLW Team extends our gratitude
and appreciation for the efforts
rendered by the speakers, guests,
interns, volunteers, delegates and all
those involved in bringing both our
events to a successful completion.
Let's spread awareness. Let's save
more lives.
---
UPCOMING EVENTS
18th November: Survivors of Suicide Loss Day
Date: Saturday, 18 November 2017
Time: 10:00 AM to 14:00 PM (Registration starts at 9:45 AM)
Venue: Juhu Jagruti Hall, Mithibai College, Vile Parle (West), Mumbai
17th December: Walkathon for Suicide Awareness
(More information to follow)
Let's welcome our new intern and the face behind our Graphic works!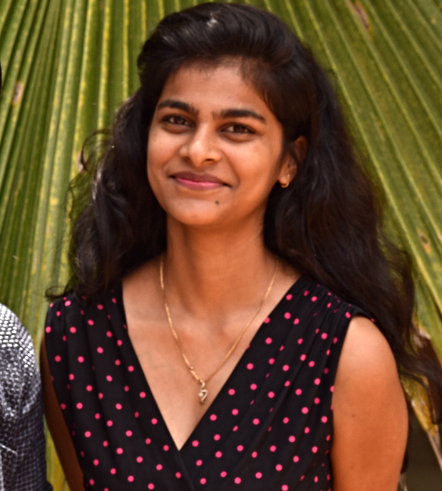 Sakshi Kumari
Student at National Institute of Fashion
Technology, Bengaluru (Fashion
Communication).
Honored to join SLW as an intern a few
months back. I see it as a chance to
give something back to the society,
share my skills along with learning new
ones and gain new experiences which
are completely different from the one I
am familiar with. Its a great feeling of
accomplishment that you get when you
work for such mission based
organization and help people in living a
better life.