Newsletter : August, 2017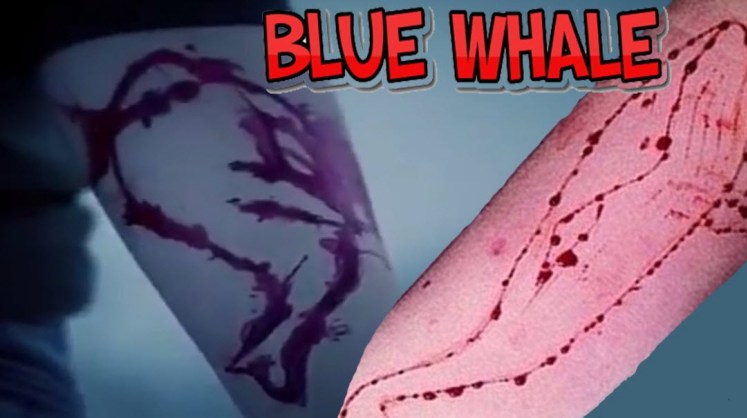 Online Pressure Groups – Should we be worried?
The deaths of reportedly 130 teenagers worldwide has been linked to the online "Blue Whale" Challenge, an internet game, that is supposed to consist of a series of tasks assigned to players by administrators during a 50-day period.  The tasks become increasingly harmful as you go up each level, initially starting with watching a horror movie and escalating to completing suicide.  Each task must be filmed and shared as "proof."
Why are teenagers drawn to such games?
Teenagers seek freedom and validation, inching them on to partake risk taking behavior, making them feel part of something bigger than themselves. Teenagers, who have a low level of self-esteem, rely heavily on peer approval.  They find it difficult to socialize in person, so the Internet becomes a forum where they can hide their real identities, take on a new identity, find like-minded people and create a virtual social group. This makes them easy to fall prey to manipulation and abuse.
For young people contemplating suicide, the Internet can be a very dangerous place. Youngsters have easy access to chat rooms and bulletin boards that encourage suicide, talk about suicidal ideas, and post death fantasies Vulnerable youth are encouraged to complete suicides. For people suffering from depression, exposure to pro-suicide material can have an adverse effect on their mental health.
Young people require a strong sense of closeness to their friends and family, and are in need of good emotional support to protect them from daily stress. Studies have shown that during adolescence having a strong circle of friends matter more than family. When that support system is not set in place, adolescents start seeking validation wherever they can get it, leading to risky behavior.
The transition from adolescence to young adulthood when youth move away from home and are on their own for the first time, is a major milestone. Having a strong circle of friends helps provide the psychological support they need to cope with the new found stressors in their lives. Today, as people move far from their families to get education or take a job, social media plays a key role in staying in touch with friends and family, and is often as effective as meeting in person. Social media allow this to happen, but frequently becomes a dangerous medium with pro-suicide messages.
Over the decades, friends and family dynamics have changed, due to various other changes (technology, education, occupation) in the environment. Our children are much more interconnected to the world around them. However, one fact remains a constant, the importance of having close, strong and healthy relationships with family and friends. Healthy relationships create buffers and resistance to dangerous, self-harming messages from others.
Parents and schools play vital roles in recognizing if a child is doing well or going through tough times.  Parents need to spend quality time with their children, not just to see how their child is doing but also to develop a trusting relationship in which the child can confide in their parents about anything, whether good or bad. Teachers must be observant for behavioral changes (withdrawing from their social circles, unhappy, not doing well in school etc.). Parents and teachers need to be available to talk to children and students and guide and reassure them when they are vulnerable
The most common signs to watch for:
Being secretive, especially about what they are doing online
Spending excessive time on the Internet and social media
Switching screens when someone approaches
Withdrawn or angry emotions after using the Internet or sending text messages
Have lots of new phone numbers or email addresses on their device
If your child exhibits any of these signs, have a calm and open conversation.  Tackle the issue and offer support and reassurance.  It is important for the child to know that any discussion they have will not result in any form of punishment. Children often withdraw from opening up about their concerns if they believe that they risk their Internet access. Having a constructive, non-punitive dialogue is imperative to understand what is happening in your child's life.
---
So What Has Happened This Month?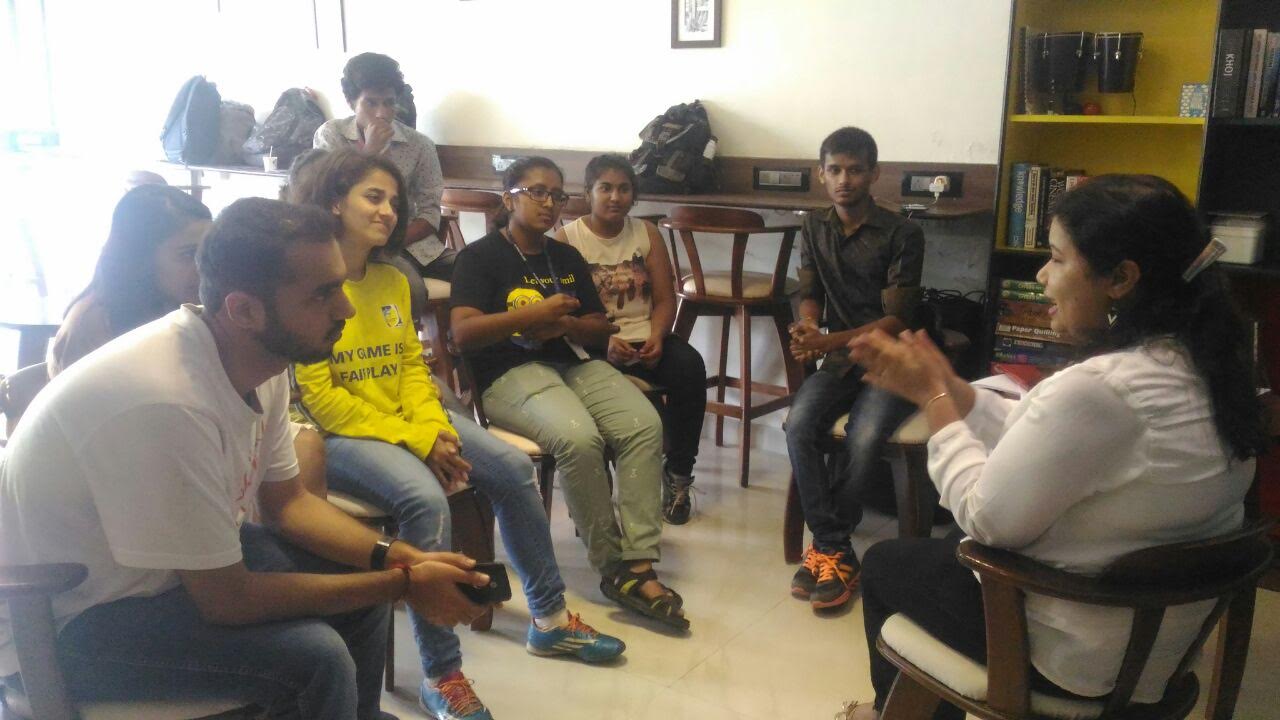 8th August 2017
QTube,Bandra
SistersLivingWorks held a workshop as part of the 'Kani' event of Jai Hind college.
Attended by 11 people who participated in discussions regarding current youth cases such as the blue whale experiment and the Facebook live suicide, Questions were also raised for example Riya (Jai Hind Science Student) asked why statistics show that more educated people die by suicide and whether self harm was done by people who want attention.Experiences were also shared both from the students as well as by Rimpa sharing her cases. It was a successful workshop.
10th August 2017
Jai Hind College
​SistersLivingWorks held a suicide prevention workshop during the 'Kani' fest of Jai Hind College. 31 students attended the workshop, which ended with many questions from the students such as our views on the blue whale challenge and the graphic visuals in 13 reasons why. Students had a lively debate voicing their opinions and ideas on what they feel they got from the show. Questions were raised regarding the dependent personalities of people they've met with suicidal ideation as well as the trend of self-harm following a-heartbreak. The workshop stimulated the minds of the students and got them asking questions and forming opinions.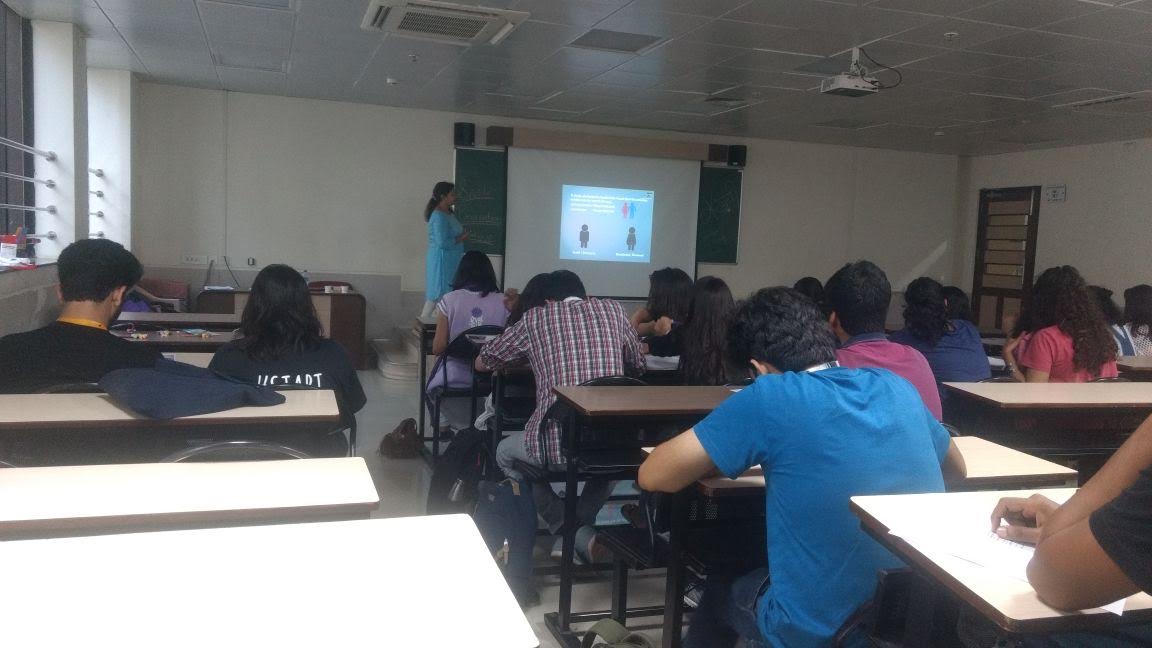 Workshops to look out for:
19th August: Nirmala Niketan, Churchgate
9th September: NMIMS, Ville Parle
Upcoming Events:
10th September: World Suicide Prevention Day: We will be conducting a conference at Indian Merchant Chambers at Churchgate from 2-6PM at the Walchand Hall
18th November: Suicide Survivors Day (More information to follow)
3rd December: Walkathon for suicide awareness  (More information to follow)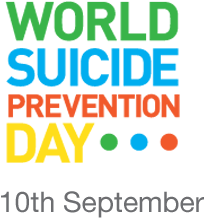 Let's welcome some of our new interns and volunteers!
 ​ ​
​
 
Rhea Jagtiani
I'm 21 years old and I've just finished my TYBA in Philosophy and Psychology and waiting to do my masters in psych.
I joined SistersLivingWorks as I have a background in NGO work and support the need to spread awareness regarding self-harm and suicidal tendencies and I want to work towards helping people who feel like they don't have anyone .
Akshay Gupta
5th year student of MBATECH from NMIMS
In this so-called modern ostensible society of ours, people are more prone to be introverts and hence the rate of depression suicides are on a rapid increase. I have seen many people going through this phase and becoming a victim of their choices, just by being an introvert. To what extent is it fair? Is this the cost of being an introvert? As I myself have come out of this phase, I am aware of the fact what one has to face by getting trapped in this web. So, I found SLW as the best way to help people more and more by helping them in various ways.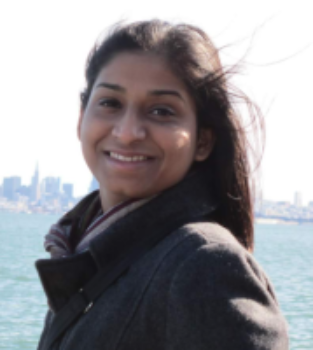 Greeshma Shenoy
A cardiac rehabilitation expert joined SistersLivingWorks due to the alarming increasing rates of suicide and heart attacks in the age group of 30-40 years.
" Suffering from heart disease at a young age is a known cause for anxiety and depression as most of the patients are worried about the future for their families. Many ladies feel that exercise is a stress buster and they share their stories and worries with us , which makes us realize that all they require is  a patient  listening ear , and most of those who take the extreme decision of ending their lives either do not find anyone to open up to, share their feelings  or are unable to cope up with their fears and stress".
My interest also stems from an old memory involving a classmate who committed suicide due to exam stress.
Tanaya Garge
​I am a Psychology major, interested in doing something for the society. I'd like to help people out there, so I joined SLW.